Dine-in Desserts Bradford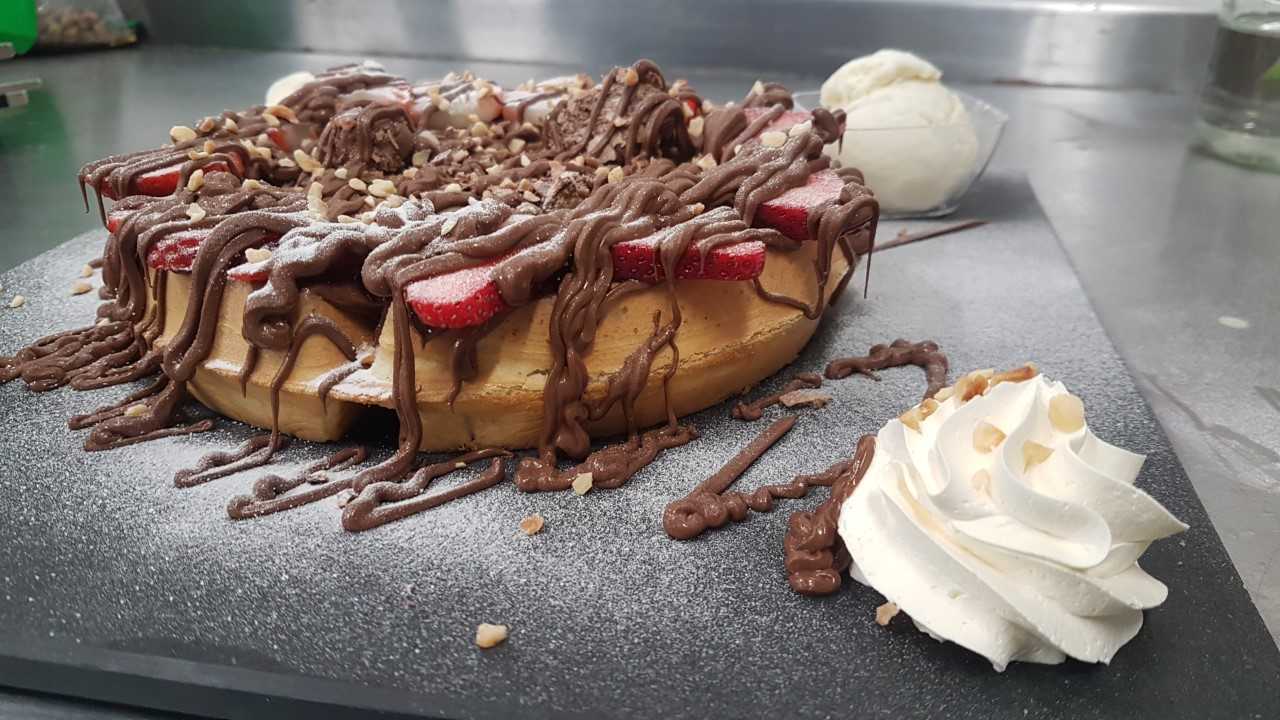 Dine-in Desserts Bradford
Menu Dine-in Desserts
If you are a dessert lover that wants to fulfil the sweet tooth cravings, then Dine-in Desserts welcomes you! Features to be one of the most well-known and reputable desserts takeaway outlets, our menu catalogue is loaded with so many choice options that are worth to try. From Cookie Doughs and Cakes to Puddings and Tarts -- you will find a diverse range of desserts from our outlet. If you want to order Puddings from us, then you are requested to try our Jam Coconut Sponge, Jam Coconut Sponge, and Cornflake Tart etc. If you are interested in ordering the freshly prepared and delectable Cakes recipes, then we have various choice options. For example, these are choice options for our Cakes -- Chocolate Heaven Cake, Ferrero Cake, and Al Choc Cake. We even request you to order our Tarts as these menus are super delicious. For example, you can order Fresh Fruit Tart and Strawberry Tart from our outlet. Alternatively, you can place an online order Lemon Tart and Banoffe Tart from us too. On top of these above-mentioned menus, you can further order Ice Cream and Drinks from us.
About Dine-in Desserts
Our desserts takeaway outlet is the best food destination for ordering Cakes, Ice Cream, Tarts, and much more too. To give a brief introduction about ourselves, the name of our outlet is Dine-In Desserts. As the name implies, we are specialized in preparing the delectable desserts menus that are super delicious. If you are someone who wants to fulfil the sweet tooth cravings, then we are the best place for ordering the yummiest and most delicious desserts menus. So, get ready to fulfil your sweet tooth cravings, please have a look at the menu catalogue of Dine-In Desserts from where you will find a plentiful of recipes. These recipes are super delicious and they are prepared with the quality ingredients. That's why these dishes offer a marvellous taste that every mouth craves for! Rest assured that you won't find any better place than Dine-In Desserts from where you can hassle-freely order the desserts takeaway menus. You can now easily place an order with us by using our mobile apps. Now, we will request you to check the following section so that you can learn the way to easily place an online order with our outlet.

Restaurant location Dine-in Desserts
At Dine-In Desserts, we have two branches from where you can place a desserts takeaway order. Please note that we are situated in two locations respectively i.e. Bradford and Manchester. As per your location, you can place an online order based on the nearest outlet from your place. Being a takeaway outlet, we will request you to opt for a pickup service and place an online order via either App Store or Google Play. Once the orders are placed, we will prepare the ordered menus as quickly as possible so that we can serve your taste-buds for a memorable food experience. Now, do not waste any more time and place an order with Dine-In Desserts.